ASAP
The Alliance for Substance Abuse Prevention or, more simply, ASAP, is a coalition led by the Trumbull County Mental Health and Recovery Board. Its members are a network of people from all walks of life - health professionals, parents, educators, elected officials, merchants, business members, police, administrators, and students - who are concerned about alcohol, tobacco, and drug use among school-age children in Trumbull County.
Our goal is not an easy one, but it is a simple one: Prevent substance abuse among youth and create and promote a healthy lifestyle.
Introducing: The ASAP Opiate Task Force
The ASAP coalition was originally organized as a response to the underage alcohol use problem in Trumbull County. The coalition served as the catalyst behind the countywide "Parents Who Host Lose The Most" campaign. As members of the coalition became aware of the Opiate epidemic in our County, they decided to tackle the issue. In the spring of 2011, the ASAP Opiate Task Force was formed. The Task Force meets monthly and  its focus are youth education, identifying neighborhoods experiencing high rates of drug related crimes, providing community education, and providing education to medical professionals. The coalition has partnered with TAG Law Enforcement group, the Geauga Trumbull Solid Waste Management District and the Area Agency on Aging, District 11 on four prescription drug recovery take back events. The group has distributed medication lock boxes to area realtors to prevent prescription medication thefts during open houses. ASAP also is represented on the Governor's Statewide Opiate Task Force.
---
ASAP: Events
Operation: EMPTY Medicine Cabinet

A prescription drug disposal program to protect teens
A recent national study found that 53 percent of people aged 18-25 obtained prescription pain relievers free from family members or friends for nonmedical use.
Although it may seem wasteful to dispose of costly prescription medication, properly disposing of unneeded or old medication is one way to prevent prescription drug abuse among your family and friends.
2014 Dates:
May 14th & September 17th
10:00 am- 6:00 pm
Location:
Geauga-Trumbull Solid Waste Management District
5138 Enterprise Drive
Warren, Ohio
(Off of Parkman Road near the by-pass)

Please bring medications in original containers.
Or click below for other designated drop off locations: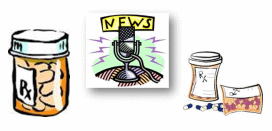 DRUG DROP BOXES AVAILABLE IN TRUMBULL COUNTY
ASAP Recovery Rally
Saturday, September 13, 2014
More information coming soon
---
ASAP Coalition Meetings
Meetings are held the 3rd Tuesday of every month, 9:00 am, at the
Trumbull Metropolitan Housing Authority Building
4076 Youngstown Rd, Warren, OH 44484
Suite #201
---
 ASAP: In the News
Group Takes Aim at Trumbull Crime Problem
February 28, 2013
Trumbull Officials, Residents Map Out Drug-Prevention Strategies
February 28, 2013
Groups Unite on Drug War
January 28, 2013
Meal set to honor ASAP
January 17, 2012
Med Lock Boxes to Be Distributed to Trumbull Realtors
July 11, 2011
Cops collect prescription drugs
May 13, 2010

ASAP's plan deserves our support
April 26, 2010
Trumbull Tapped for Opiate Task Force
April 6, 2011
Ribbon race to help fight substance abuse
September 20, 2009
Parents responsible too in preventing teen alcohol use
May 4, 2008
---
For more information about ASAP, ASAP events, or ASAP membership contact:
Lauren Thorp
by email: LThorp@TrumbullMHRB.org
by phone: (330) 675-2765 ext. 119